EducationLink pricing
Affordable pricing and first-class support. Learn more by getting in touch: because no company is the same.
Simplified and affordable pricing
No upfront costs
You don't need to make commitments to get great prices. You can start using EducationLink with $0 paid upfront.
Pay-as-you-go
Developing software is probably not your focus. By paying for EducationLink on an as-needed basis you save money.
No termination fees
The second you don't want to use EducationLink anymore is the second you stop paying for it.
Included in our price (always)
Unlimited training
We help you take full advantage of EducationLink with unlimited online (via videos and articles), and Skype training.
Data migration
Want to move over from your current software or Excel spreadsheets? We've got you covered.
System setup
One on one meetings to help you set every detail of EducationLink specifically for your company.
Future functionalities
We keep adding exciting new functionalities, and you get them for free (excluding add-ons).
Multi-channel support
Get in touch with us the way you prefer. No matter if it's Skype, WhatsApp, in-app chat or email. We're here to support all you.
Best practices meeting
We work with thousands of agents. Want to learn what the best-of-the best are doing? Let's talk.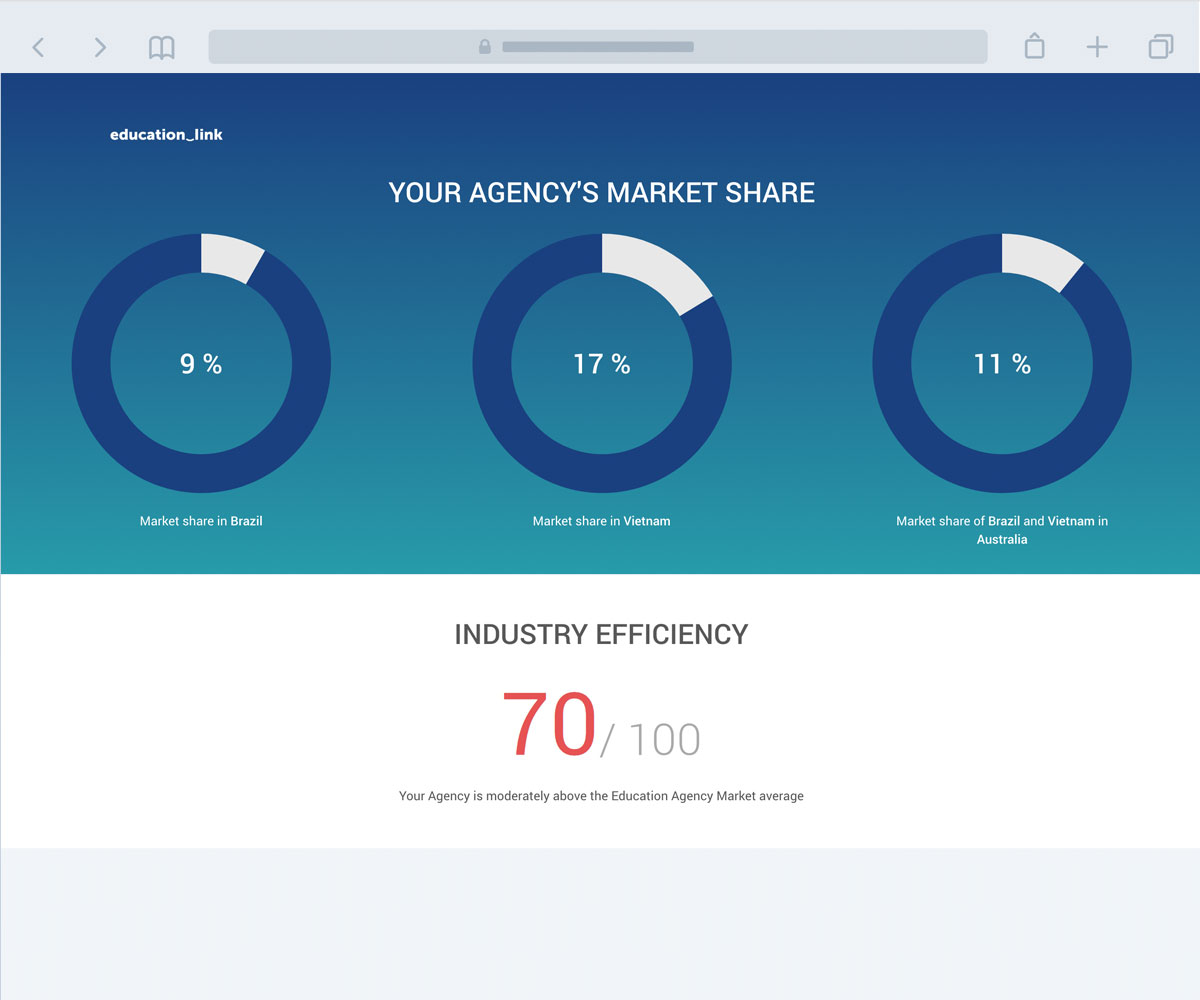 Save money, increase efficiency, improve sales, and grow your business.
By using EducationLink you can save in average one employee per year.
We've done the math for you, below you get the gist, based on similar processes done via Excel, paper and email.
Faster lead management, students and applications

More efficient commission management and invoicing
Get in touch for more pricing details
Affordable CRM, complete system. We want to provide the right price for your agency. Get in touch to learn more about EducationLink and our pricing.
Contact our sales team
Tell us your challenges and goals and we will do our best to help.
OR
Book a meeting
GIVE US A CALL