The international education 2.0 starts here
Purpose
In everything we do, we believe in helping the international education industry to move forward.
Approach
The way we help the industry to move forward is by making sure everyone has the information, tools and support to provide a great experience for every international student.
Results
Hence our state of the art CRM, automated back-office and insightful insurance comparison.
Together we'll build something unique
Took thousands of hours, hundreds of weekends, countless meetings to get where we're today, and this is only the beginning. One thing that hasn't changed is our enthusiasm to collaborate with you, because together we're powerful beyond measure.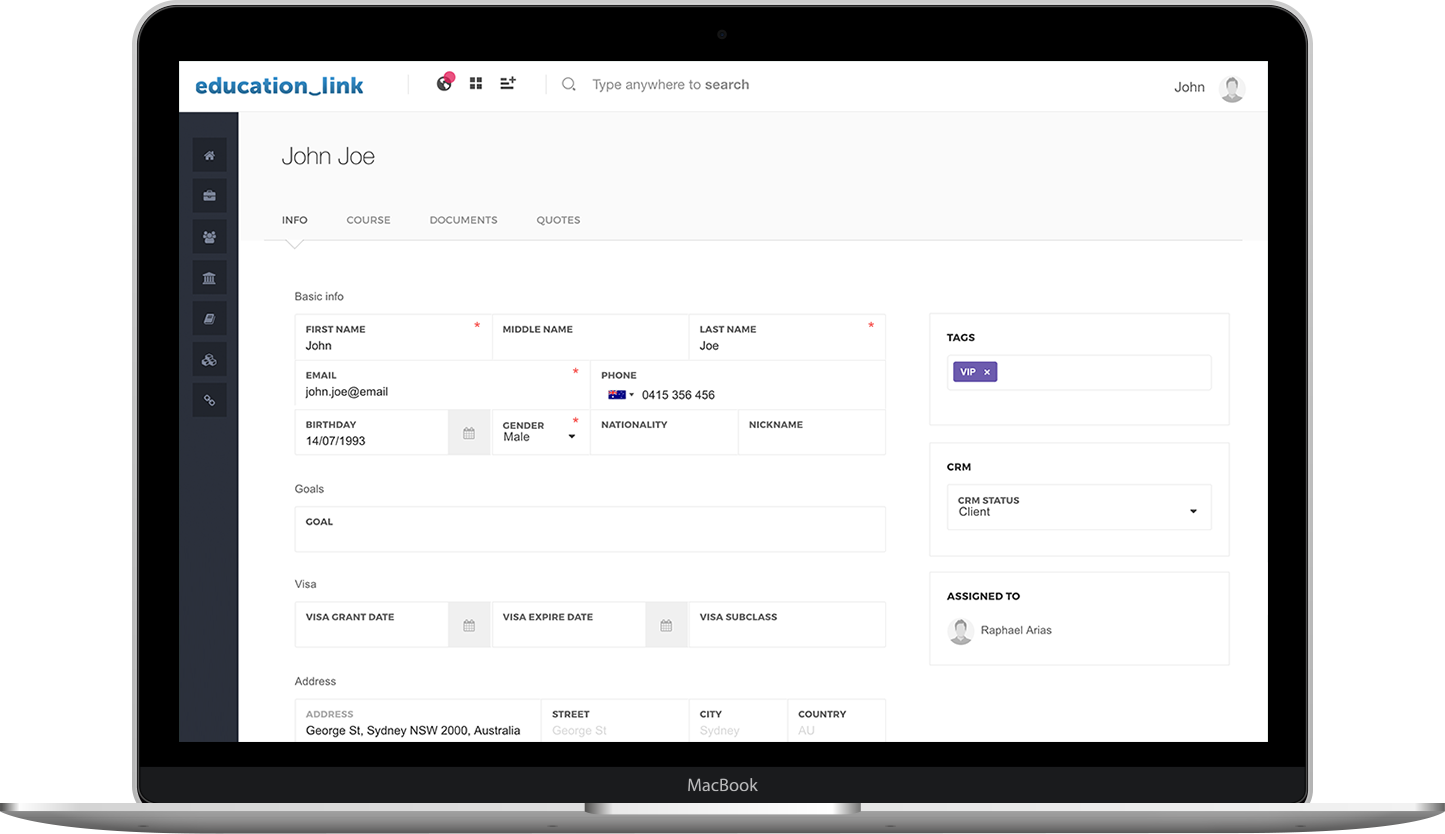 Our story
As you can see in the right (the very first EducationLink), we have now a different product, but the same vision.
It's started with and idea: to create the definitive international education ecosystem. Founded in Sydney, Australia. EducationLink was a one-man company for few months, and from there we've grown our team, diversified our product portfolio and we're now closer than ever to achieve our original vision.
Our customer relationship principles
1.
We'll treat you like a person.
People sell to other people. A person has fears, hopes, and dreams. A person is unique. It's not because we're a company that we're not treating our customers like people. It's just the right thing to do.
2.
We'll solve for your success not our systems.
You just want us to deliver on what was promised - that you'd be more successful with your system than you were without it. That's what we'll do, does not matter what we need to do behind the scenes to accomplish that.
3.
We'll use your data, but we'll not abuse it.
You shouldn't be in a relationship with someone who doesn't remember your name. We'll give you a personalized experience, but we WILL NOT sell you out.
4.
We'll ask for your feedback, and act on it.
No one knows more about our software experience than our customers. We'll ask you how we can improve — and do it.
5.
We'll own our screw-ups.
Everyone makes mistakes. It's how we deal with them that sets us apart. We'll say sorry, we'll be sorry, and we'll make it better.
6.
We'll not block the exit.
We make signing up very easy. We'll also not make leaving hard.
7.
We'll do the right thing, even when it's hard.
Especially when it's hard. What we do defines our company's destiny.