Manage education agents relationship and commission,
with insightful analytics.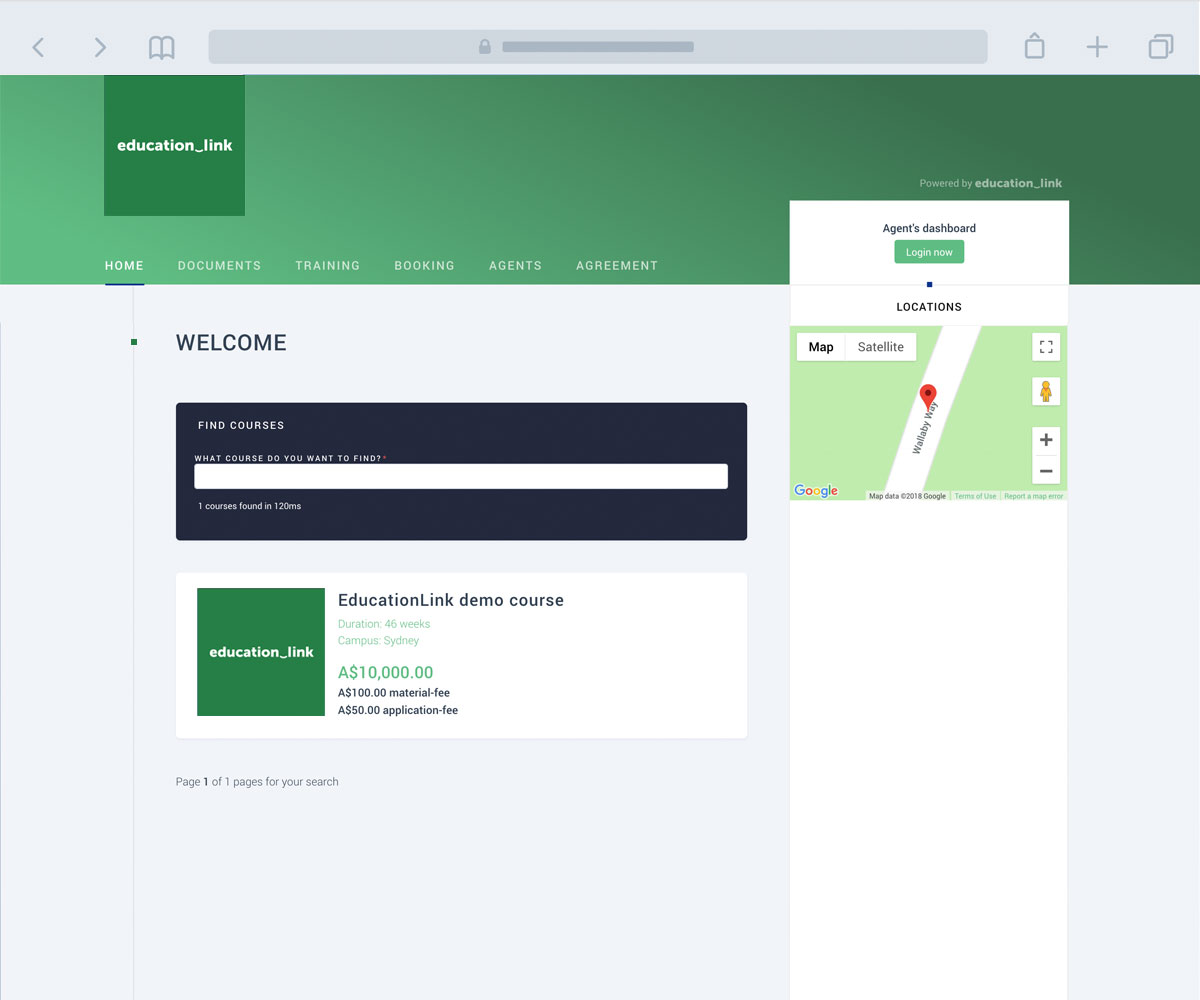 The first of its kind:
integrated agency management system, accounting and marketing.
Manage your agents with EducationLink's agent CRM, commission due, invoices and marketing updates in one place built for the international education industry.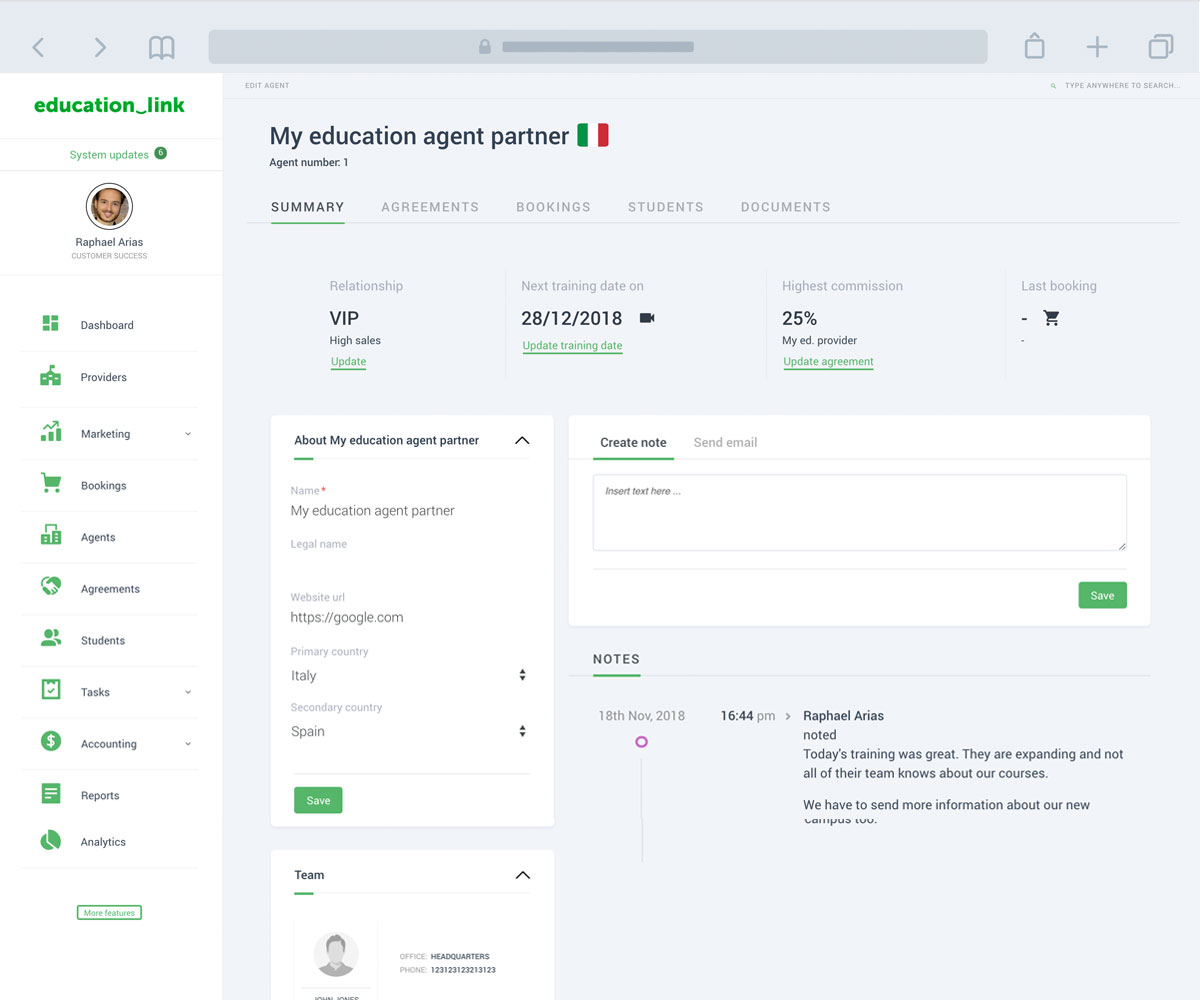 Agents CRM and engagement
Finally an agency CRM that understands what an international education agency is all about.
Built from the ground up to understand your education agency relationship, our agency CRM helps you sign agreements, engage, follow-up and update your agencies with the latest news.
Manage your contracts and agency agreements

Relationship management and agency follow-up

Provide world-class video training 24/7
Live news feed for your agencies
Update your agents with the latest prices, location opening, new courses and products and have a real-time tracking of the reach of your updates, messages and agency marketing initiatives.
Update prices and make sure everyone knows

A simple and elegant way to keep them in the loop
Task management and team collaboration
Your whole admissions, finance, marketing and back-office in the same page, with an unified tasks, collaboration and student management system created for the international education industry.
Admissions and marketing management collaboration

Track, plan and increase operation efficiency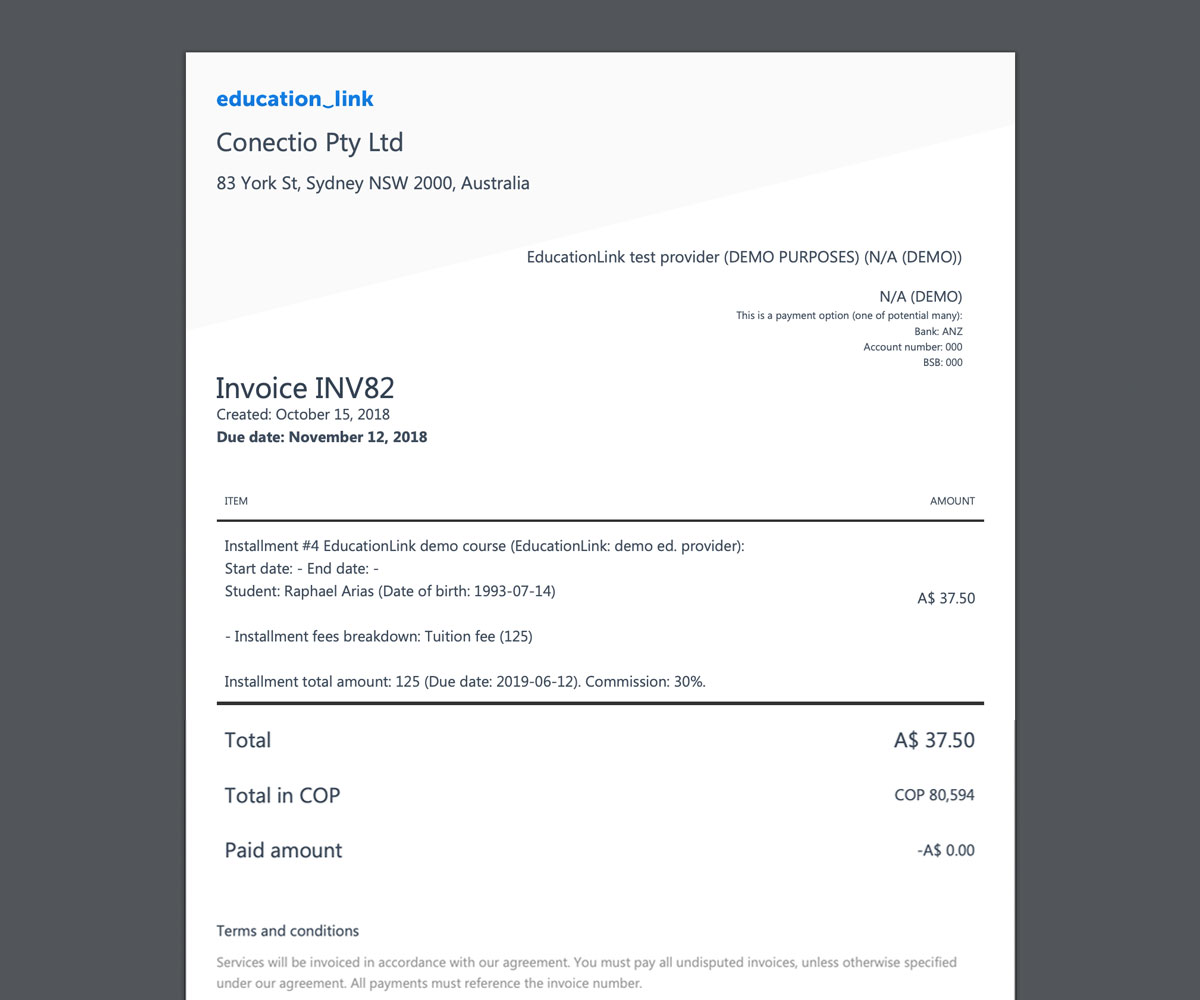 Commission accounting

Let EducationLink take care of your agency commission management, with automated invoicing, student payments, refunds and reporting.
Enrollment and accounting
Connect your college admission to your finance team like never before.
Control your enrollments, intakes and segmented prices in one-place, where your student management system does the hard work faster than you could ever dream.
Automated letter of acceptance generation

Custom rules and conditions for student acceptance

Automatic installment calculation

Education agencies commission management

Commission invoicing and reminder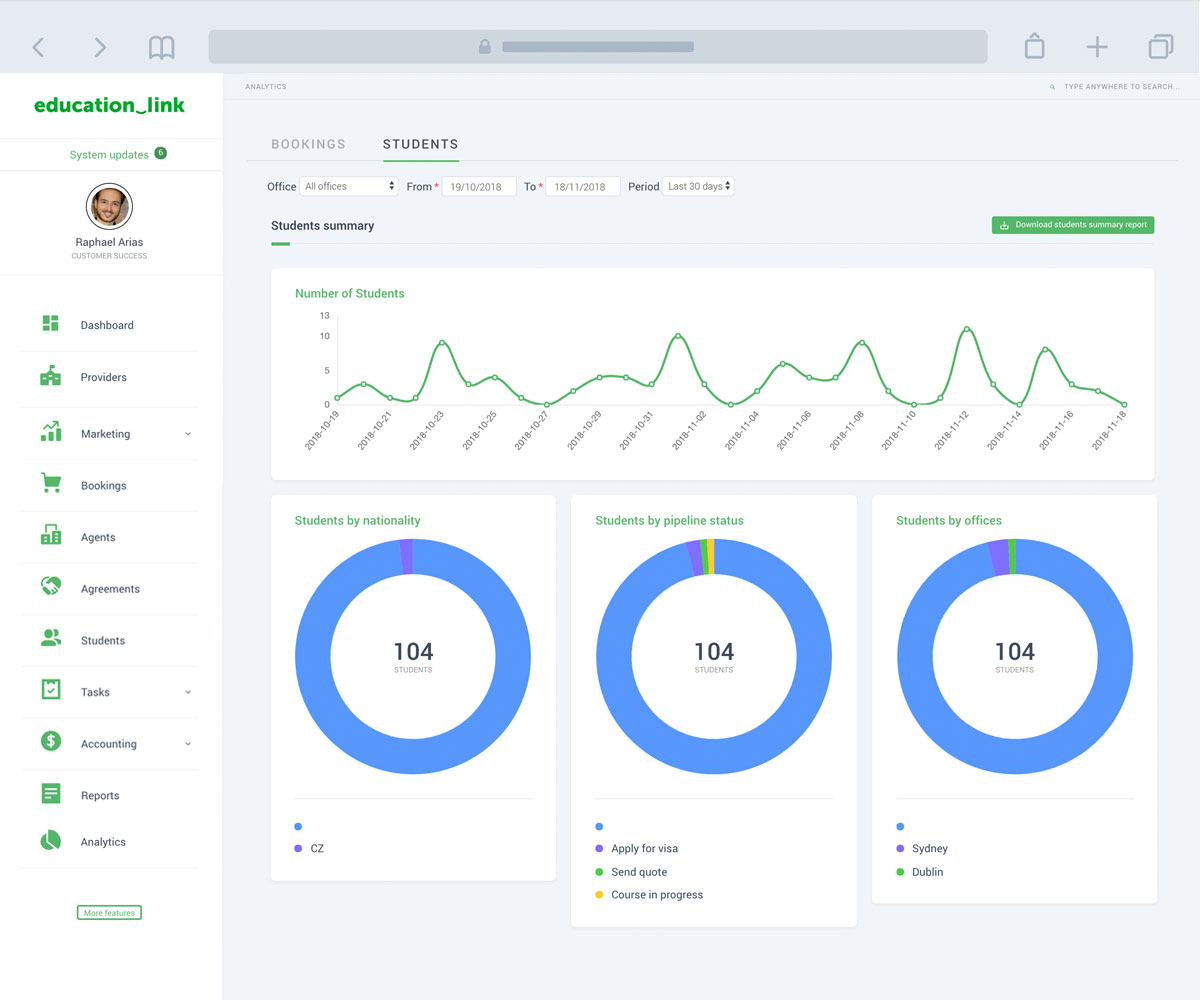 Marketing analytics
Stunningly-insightful reports and analytics to guide your marketing and strategy.
Conversation rates, and automatic sales funnel with complete visibility from course comparison and quotes to letter of offer to enrollment. Everything automated generated, just sit back and help your agents sell more and provide a great service.
Course consideration, quotes, and sales funnel reports

Education agent engagement report and analytics

Lead scoring, market share and ROI calculation
Specialized team, for a specialized industry.
Our extensive knowledge in the international education and international education agencies allowed us to build the most powerful agency management in the market. We know what every college and service provider is different, so let us know what you want, and we will help you.
Close collaboration
No college or service provider is the same. We work together to make sure your agency management system fits like a glove.
Dedicated account manager
Simple and effective communication between your university and EducationLink team.
Best practices
We work with hundreds of agencies. Count on us to help you achieve excellence on your agency relationship management.
Contact our sales team
Tell us your challenges and goals and we will do our best to help.
Or
Book a meeting